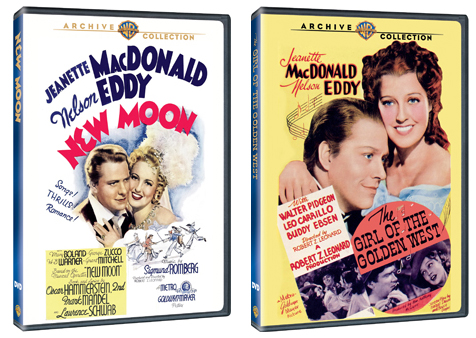 This is a happy day for Jeanette MacDonald and Nelson Eddy fans!
The remaining two of their 8 films together will be released on DVD in July 2012 and there is a pre-order special currently available at moviesunlimited.com.
Each film is available separately and they also have a two-pack with both films included.
That means by the summer all of the MacDonald/Eddy films together will be FINALLY available on DVD! Yay!
PS: A note to our UK fans: These commercial DVDs are Region 1. You must have a Multi-Region DVD player or one that specifies Region 1 and Region 2. If you don't have one Amazon.co.uk has them available with name brands starting at under 40 pounds with free shipping…or check your local stores to see what's available at a reasonable price.