mp3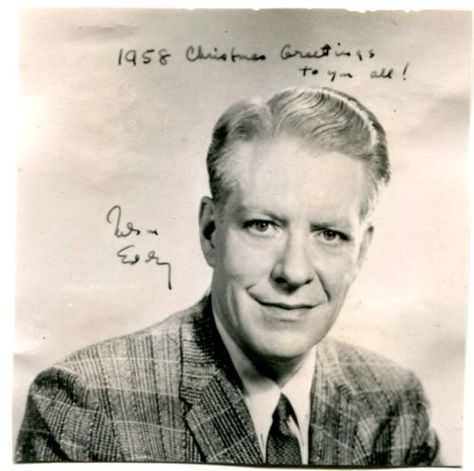 Wishing you all a Merry Christmas and Happy New Year!
Nelson:  Oh, Come All Ye Faithful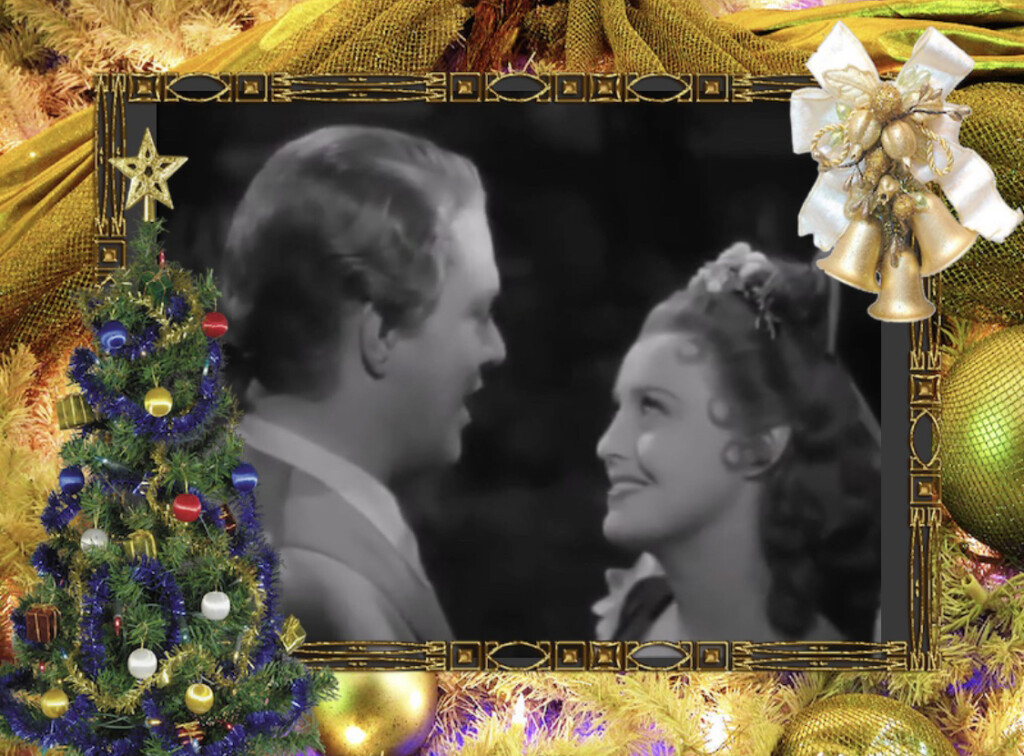 It's that time of year again…what better holiday songs to listen to than Nelson Eddy's. Listen… and enjoy!
Nelson:  Oh, Come All Ye Faithful
Sadly, Jeanette MacDonald never recorded a Christmas album but we have one song she sang on a Christmas radio show.
And below, a reader comment sent to us:
Thank you for sending the links to the MacDonald/Eddy Holiday music.  I NEVER get tired of listening to them.

They were my very first album I bought with earned money from doing ironing back in 1978.  I would play their album on my stereo and do housework for my mother.

I wish you and your family a very Merry Christmas and prosperous New Year.

And again, I loved reading your book.  I never had a clue they were lovers until then, but I kind of suspected it.

Sincerely, Karen Ritter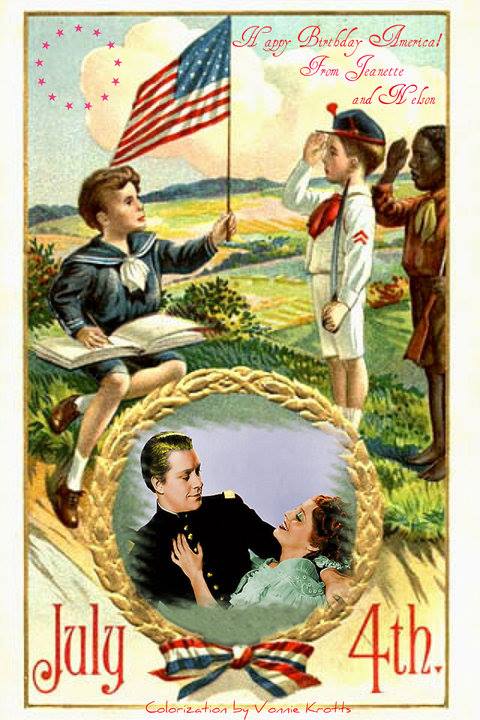 Nelson Eddy and Jeanette MacDonald were proud Americans and each worked tirelessly and bravely in their own way to help support the country they loved.
Listen to Nelson singing America and Jeanette singing The Star Spangled Banner. Enjoy your day!
The artwork above was done by Vonnie Krotts…we remember her fondly today during this day of celebration.