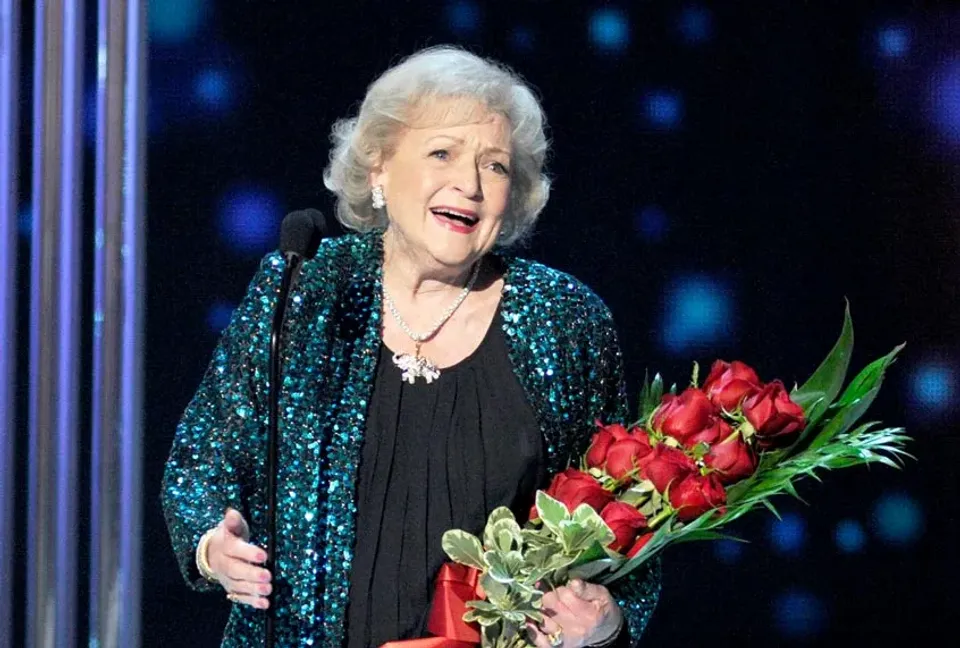 "I didn't like Jeanette MacDonald, I WAS Jeanette MacDonald. She was my idol of all… and Nelson Eddy. They were as important in my world almost as my mother and dad."
This quote is from beloved comedienne Betty White who passed away today, New Year's Eve, just 17 days short of her 100th birthday. A devout Jeanette MacDonald fan, below is another quote from the 2018 TV interview: "Betty White: First Lady of Television."
"With all performers, somebody comes along and makes them want to be a performer. In Betty's own life, Jeanette MacDonald was everything to Betty. Betty actually began doing a test for television in 1939. She wore her dress from graduation in high school and Betty sang a Jeanette MacDonald song."
She wasn't shy about mentioning her admiration for them in interviews over the years. When our group first formed in late 1977, she was one of our first celebrity members and her letter to us was quoted in our magazine #2!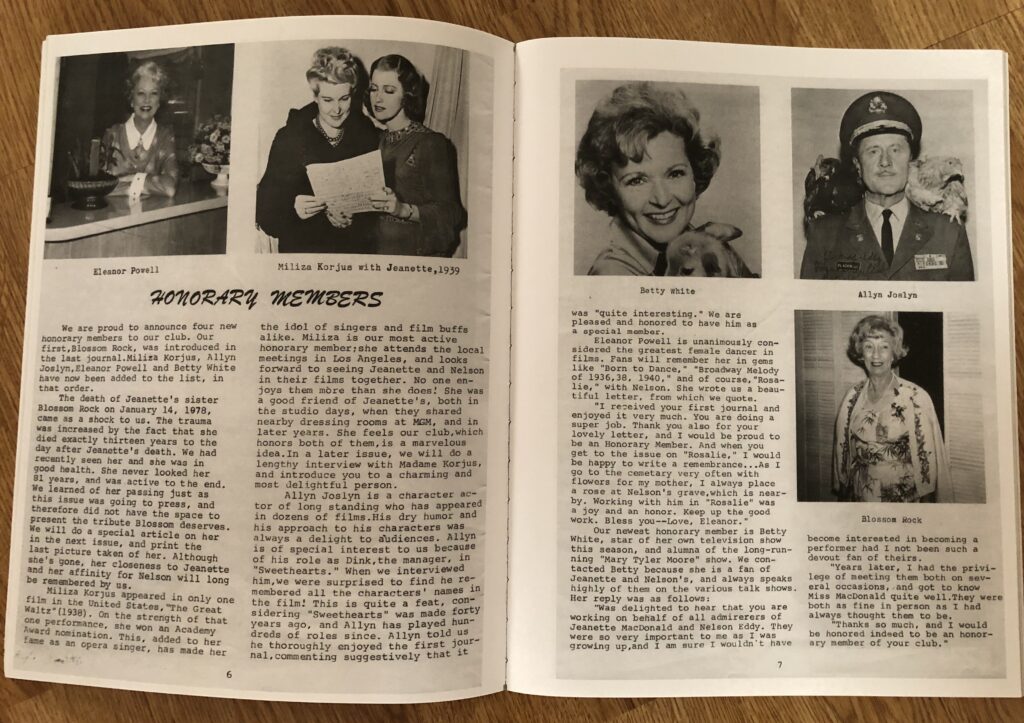 She wrote: "Was delighted to hear that you are working on behalf of all admirers of Jeanette MacDonald and Nelson Eddy.  They were so important to me as I was growing up, and I am sure I wouldn't have become interested in becoming a performer had I not been such a devout fan of theirs. Years later, I had the privilege of meeting them both on several occasions, and got to know Miss MacDonald quite well. They were both as fine in person as I had always thought them to be."
She brought a lot of laughter over the years to each new generation! R.I.P. Betty White.