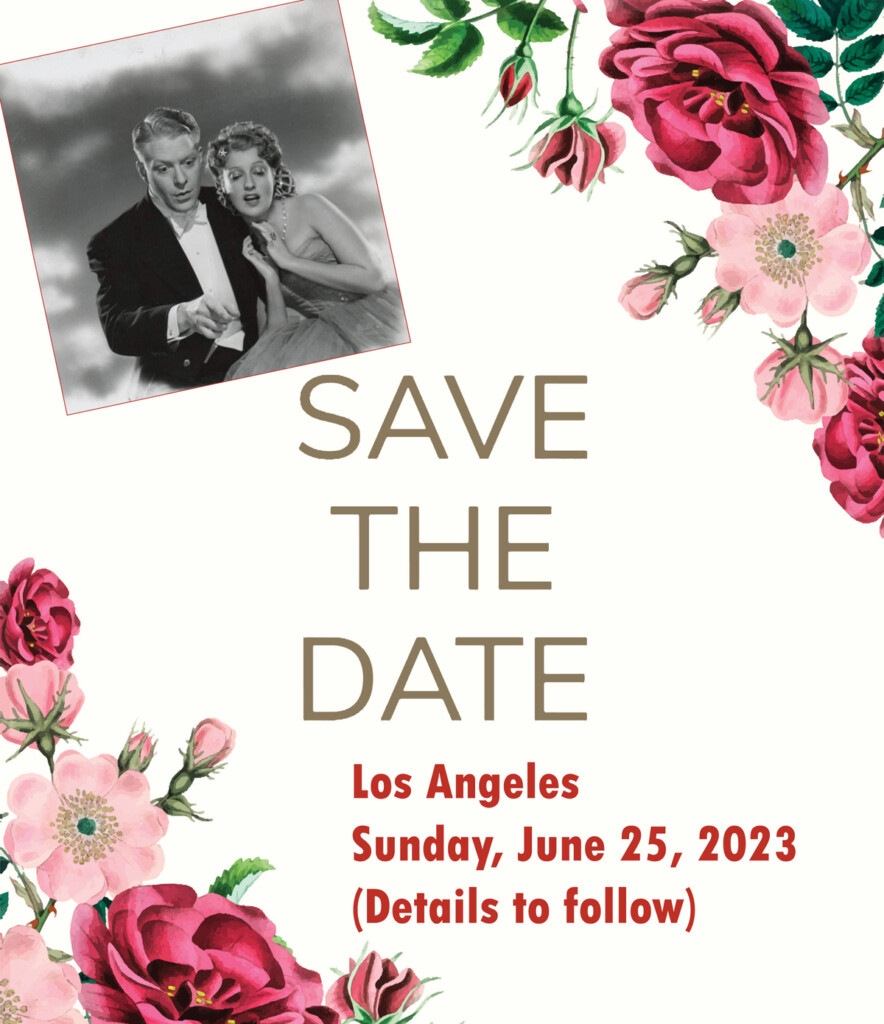 At last! We will have an LA get-together once again, on Sunday, June 25, 2023. It will be an afternoon event, likely in the San Fernando Valley and celebrate the June birthdays of both Jeanette and Nelson.
We should have some interesting new guest speakers…
At this point we haven't yet finalized the location (probably still in the San Fernando Valley) – so Save the Date! Details to be posted here as finalized.
Those of you coming from out-of-town and/or wanting to do the "driving tour" to visit the Jeanette-Nelson homes and landmarks should plan to join us on Saturday as well.
If you are planning to attend, can you please contact us and answer the following questions, which will assist in our making decisions re: location and meeting room size:
Are you are local or not, will you need a hotel room, how many people will be attending with you and finally, do you want to join us the day before, Saturday, June 24, for a driving tour of Jeanette and Nelson's homes and landmarks?
Thanks for your help on this. Looking forward to seeing the LA group again, it's been too long! Here's to good health to all in the coming months!
Sharon