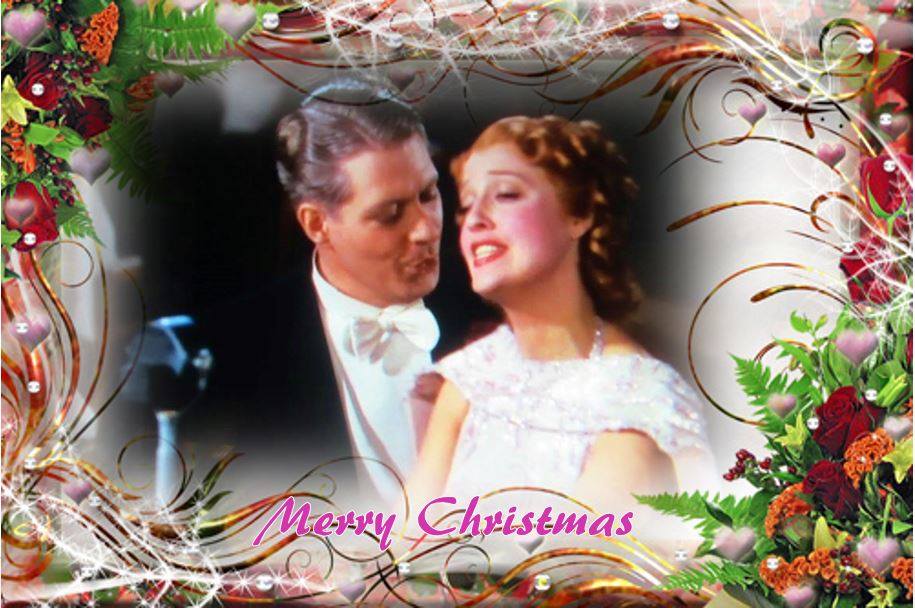 It's Christmas week and we celebrate hope and the holiday spirit with Nelson Eddy and Jeanette MacDonald!
Download or listen… and enjoy!
Nelson: Oh, Come All Ye Faithful
Sadly, Jeanette MacDonald never recorded a Christmas album but we have one song she sang on a Christmas radio show.
And finally….here is a video of Nelson singing "Silent Night" in German…as his Russian character in Balalaika sings to Austrian soldiers during a World War I truce…an event that really happened in history! Let us hope that we can learn from history and create peace in the coming year!
Thanks to Angela Messino for the graphic above based on a screenshot by Lynda Tucker.