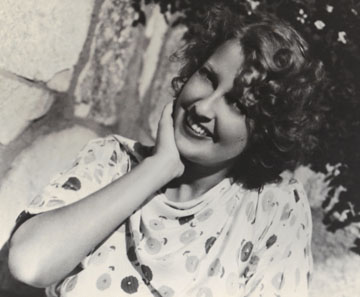 Hard to believe but it was 109 years ago today that Jeanette MacDonald was born.
Listen to Dream Lover, her very first recording (except for a lost record made when she was a child). Then listen to Italian Street Song, one of her great solo numbers. When she sang it live in concert she would flabbergast audiences with how long she could hold the high note…and they would be cheering at the end!
Jeanette also introduced many of us to opera so here she is with Juliet's Waltz Song from Gounod's Romeo and Juliet. She sang excerpts from the opera in film and later starred in it for her live opera debut!
And.. Ah, Sweet Mystery of Life…listen to her first duet with Nelson Eddy. This song so captured 1935 movie audiences that Naughty Marietta became the sleeper hit of the year!
And of course, there is the song that will always be identified with Jeanette MacDonald and Nelson Eddy…Indian Love Call.
As we remember her today, please leave a comment and share your thoughts or memories.