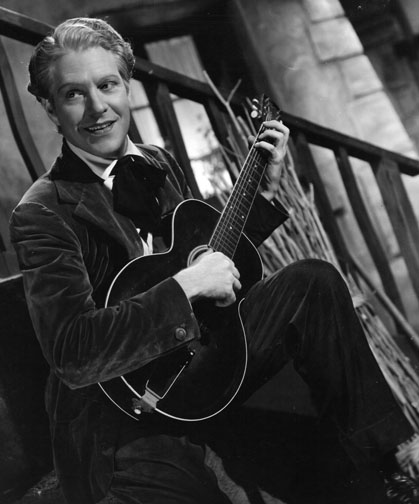 Here's an interesting alternate version of Nelson and Jeanette singing "Will You Remember" that we are assuming came from the first Maytime. The orchestration is completely different and with the addition of a mandolin as the prominent orchestral instrument.
Above, we see a shot of Nelson with a guitar, also presumably from the original Maytime since this scene doesn't exist in the version we know and love. But Nelson's makeup and outfit looks more like the second Maytime so …who knows?
Anyway, click on the link below to listen to this version of "Will You Remember" and let us know which version you like better by adding a Comment to this post. Enjoy!
Will You Remember – Alternate version