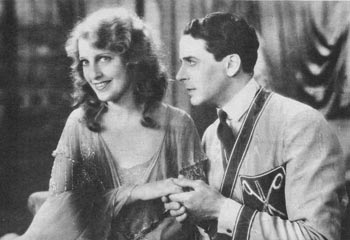 Ernst Lubitsch added sex, bawdiness and sophistication to the musical
The director redefined the genre some 80 years ago with films starring Maurice Chevalier and Jeanette MacDonald.
DIRECTORS like Rob Marshall, Bill Condon, Adam Shankman and Tim Burton might be the latest filmmakers to craft engaging cinematic musicals, but, back when sound was new to the art form, it was German emigre director Ernst Lubitsch whose breezy, clever style and sophisticated story lines redefined the genre.
After making a name for himself in silent cinema in Europe and Hollywood, Lubitsch brought his unique vision to the musical. His first sound film, 1929's "The Love Parade," also was the first movie musical that integrated songs within the story, and, over the next three years, he would direct three more glorious, sexy, bawdy musical comedies — 1930's "Monte Carlo," 1931's "The Smiling Lieutenant" and 1932's "One Hour With You" — before the Hays production code took effect in 1934.
But trying to see these films has been next to impossible. Finally, the four will make their DVD debut Tuesday via Criterion's Eclipse line, and nearly 80 years after their initial release, these gems are just as exhilarating as they were back during the infancy of sound.
"The Love Parade" earned six Oscar nominations, including best picture and lead actor for Maurice Chevalier, who stars in three of the films in the collection and here plays Count Alfred Renard, a womanizing military attaché who finds himself marginalized after he weds Jeanette MacDonald's queen.
The chemistry between MacDonald and Chevalier was undeniable, and the pair reunited with Lubitsch for 1932's "One Hour With You," another best picture nominee. They play a happily married couple whose "perfect" union is put to the test when her best friend, Mitzi (Genevieve Tobin), arrives for a visit.
Each of the stars pairs up with another romantic foil in the other two films in the collection. MacDonald's feisty countess falls for Englishman Jack Buchanan's morally dubious aristocrat in "Monte Carlo." Buchanan has plenty of charisma, whether posing as Rudy the Hairdresser to gain access to the lady's boudoir or performing the wacky number "Trimmin' the Women," with John Roche and Tyler Brooke.