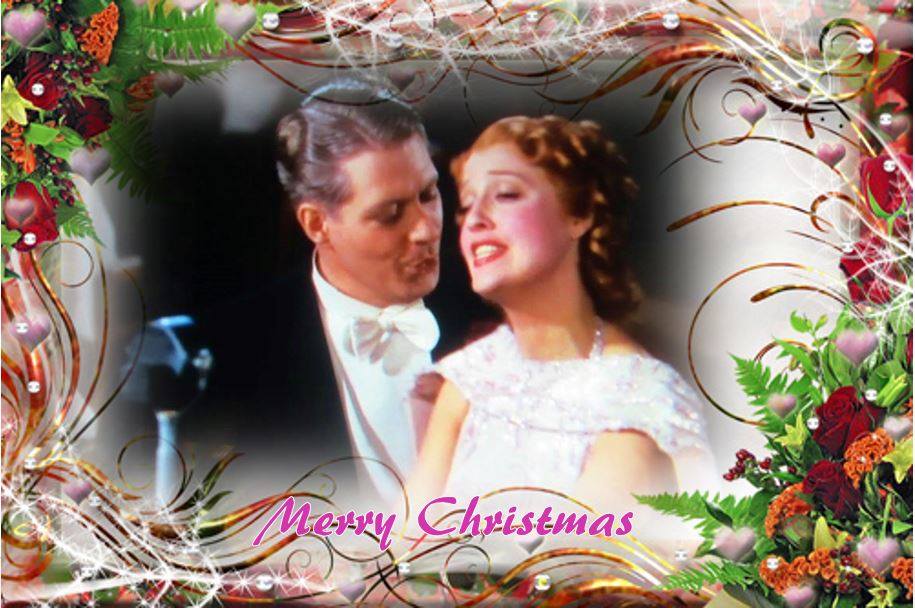 Bumping this post up for the holiday season. As we listen to endless replays of Bing Crosby in the malls, retirement homes, offices and radio, etc., one can only wish that Nelson Eddy's Christmas album had received the love it deserved. Or that he (if not Jeanette MacDonald) had lived long enough to be publicly cherished in the 1970s and '80s as nostalgic national treasures, as was the case with so many of the 1930s stars. But it was not to be, and both Nelson's and Jeanette's lives and remembrances remained shrouded with secrecy – and lies – which their legal spouses dragged out long after their deaths.
But we can celebrate Nelson and Jeanette this Christmas week with the love and hope and holiday spirit they brought to others while alive .. and still bring to new generations today.
Download or listen … and enjoy!
Nelson: Oh, Come All Ye Faithful
Sadly, Jeanette MacDonald never recorded a Christmas album but we have one song she sang on a Christmas radio show.
And finally….here is a video of Nelson singing "Silent Night" in German…as his Russian character in Balalaika sings to Austrian soldiers during a World War I truce…an event that really happened in history! Let us hope that we can learn from history and create peace in the coming year!
Thanks to Angela Messino for the graphic above based on a screenshot by Lynda Tucker.