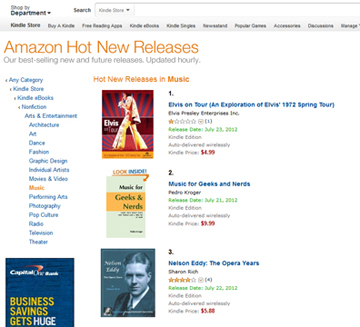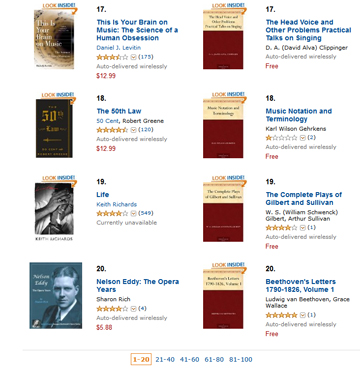 Wow, that was fast! As of Friday evening, the book is #3 on Hot New Releases and #20 on Non-Fiction Music!
My thanks to all of you for your support…and please continue to keep it on the Best Seller list. Tell your friends, "Like" the book on Facebook, etc. What a thrill to see Nelson's name on a Best Seller list again! 🙂
Here's the link to order the Kindle book, either for yourself or as a gift.