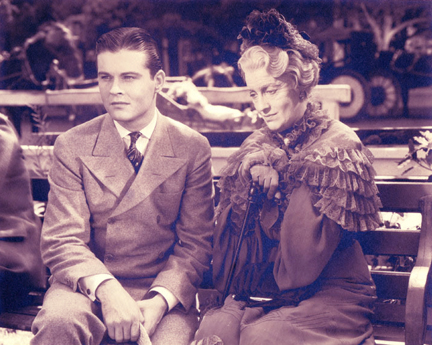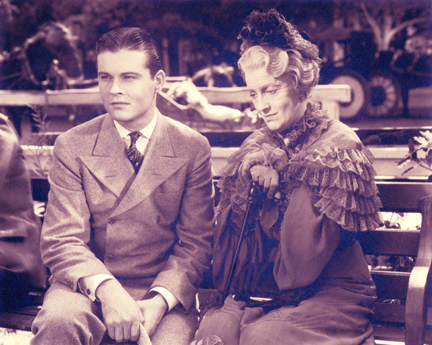 Ever wonder what happened to the dress that Jeanette wore as the elderly "Miss Morrison" in the movie Maytime?
It is not one that has shown up at MGM costume auctions. But thanks to Darryl Winston's sharp eye, we know that this dress was recycled for another MGM film, 1941's Blossom in the Dust.  This was a prestigious Technicolor film starring Greer Garson and Walter Pidgeon. The movie was nominated for Best Picture, Best Actress, Best Color and Cinematography; it won for Best Art Direction.
This time the dress was worn by character actress Cecil Cunningham.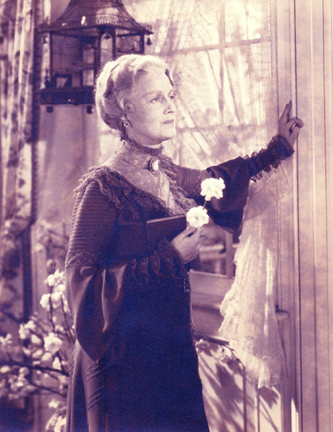 Here's a closer look at Jeanette wearing the dress and then Cecil Cunningham.
We don't know the fate of the dress after that film or whether it was recycled for use in yet another MGM film.
Interestingly enough, Ms. Cunningham's path crossed with Jeanette in some of their films. Cunningham had an uncredited part as a Society Woman in the "Impulses" segment of Paramount on Parade (a 1930 film from which Jeanette's scene was cut). Cunningham also was an uncredited Laundress in Love Me Tonight (1932), the Governor's wife in New Moon (1940),  Mrs. Herbert Fairmind in I Married an Angel, and Mme. Larga in Cairo (1942). Her height was noted as 5'8″ but remember that that 5'5″ Jeanette was padded and wore heavy weights to better portray the old woman.
Thanks, Darryl!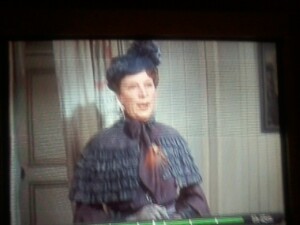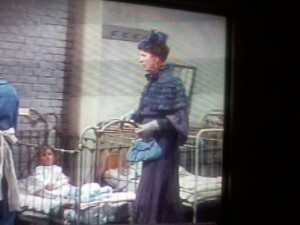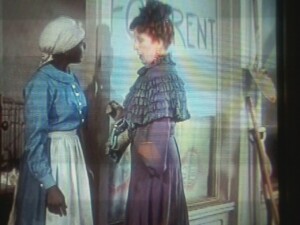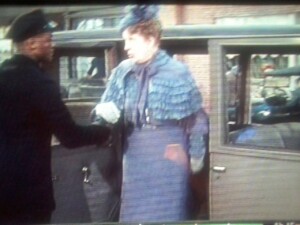 Here's a black-and-white still from the movie showing Cecil Cunningham in the dress along with Felix Bressart and Greer Garson.