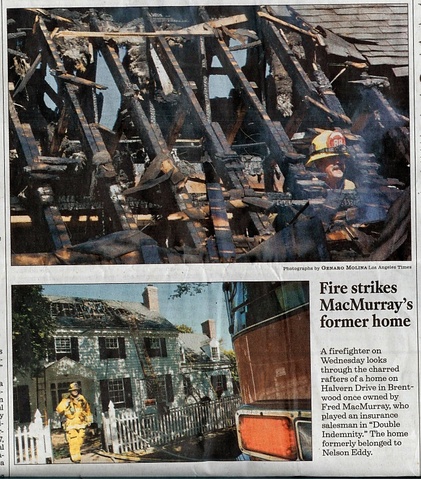 For Nelson Eddy fans –
I'm a little late updating this but in early September the home that Nelson Eddy built (which he later sold to Fred MacMurray) suffered a fire. The house is currently being remodeled and was under construction.
We had an earlier post about the house going up for sale, with photos of the interior.  The house has only had two owners.
Nelson designed this house himself. When he purchased the lot in 1938 he planned to use it for a family home for himself and Jeanette MacDonald. She was pregnant with his child and Nelson expected her to divorce her husband, Gene Raymond, and marry him. As we know, those plans never panned out.
Nelson married Ann Franklin instead in 1939 and they moved into the house with her son Sid Franklin, Jr.  A house that was built with ample room for raising children was never utilized for that…and Nelson put his "dream house" up for sale in the mid 1940s and moved next to the Hancock Park area of Los Angeles.
One of our Yahoo! group members took the photos below after the fire: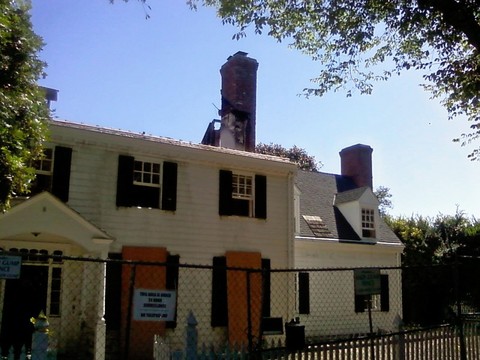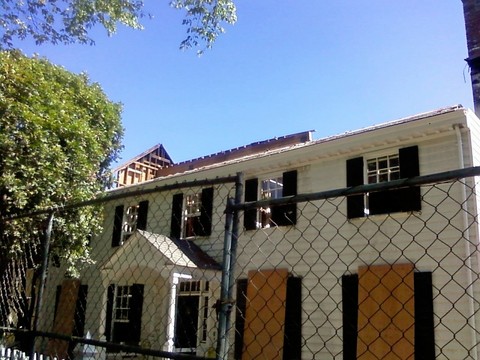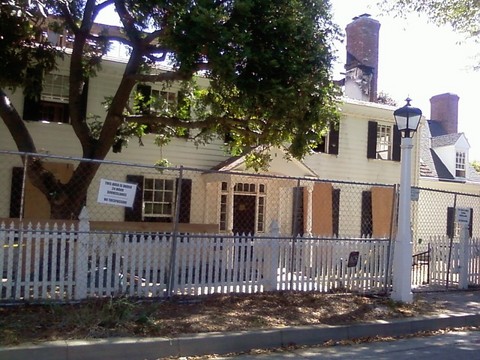 Pictures of the Halvern house in 2008 when it first went up for sale can be seen here and  here.
Such a shame…it may not have been a happy home for Nelson Eddy but Fred MacMurray and his family loved the home.