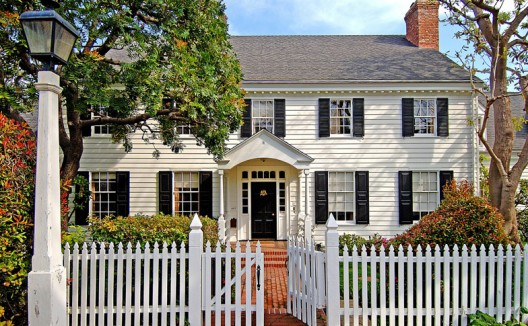 This is the house that Nelson Eddy had built, based on a Colonial Williamsburg home that he had admired on the East Coast. According to someone who was in the house, there were a few secret passageways built in. Although I'm not certain exactly what date Nelson purchased the land, according to his longtime girlfriend K.T. Ernshaw, he planned to build the house for himself and Jeanette MacDonald in late 1938. According to a posting about this house, Kathleen Tuttle, author of "Sylvanus Marston, Pasadena's Quintessential Architect," relates that 'Marston met with Nelson Eddy in Williamsburg, Virginia during the late 1930s in preparation for the design of Eddy's home in Brentwood.' This probably occurred during Nelson Eddy's spring 1938 tour – when MacDonald was secretly accompanying him. (Not so secret actually – she did sit in the audience on occasion and even sang a number or two with him onstage. Plus, the press noted that she and Nelson 'returned to Los Angeles together' from the East Coast.)  MacDonald was pregnant with Eddy's child and he hoped to raise several children in the new home. As we know, Jeanette MacDonald miscarried and never divorced her husband Gene Raymond. On the rebound, Nelson Eddy married Ann Franklin and they moved into separate bedrooms when the home was finished some months after their marriage in January 1939.
Specs on the house:
| | |
| --- | --- |
| Bedrooms: | 6 |
| Bathrooms: | 7 |
| | $8,995,000 |
| Living Area: | 6513 square feet /AS |
Classic Williamsburg Colonial steeped in Hollywood history on approximately 1.4 acres. Comprised of 4 lots affording various usage & development potential. Lush, wooded site offers privacy & vistas in the heart of Brentwood. Great architecture on a secluded cul-de-sac location. Gracious, formal entertaining rooms. Large family room w/beamed ceiling & fireplace, opens to pool & yard. Cozy, paneled library. 5 bedrooms plus maids suite including spacious master w/fireplace. Dark hardwood floors & remarkable detailing.
– Approximately 1.4 acres on 4 lots
– Over 6500 square feet of living space per assessor
– Close proximity to shops & restaurants
– Private, wooded acreage w/walking paths in back
– 3 car garage w/great storage
– Easy access to freeways
Keep your modern homes, your glass, your architectural, and your chatter of mixing indoor-outdoor space. Described as a "classic Williamsburg Colonial steeped in Hollywood history" this Brentwood home has "dark hardwood floors & remarkable detailing." Eh, Hollywood history? At least one web site boasts that old timey actors Nelson Eddy and Fred MacMurray lived here. A six-bedroom, 6,513 square foot home on 1.4 acres, it's listed at $8.995 million.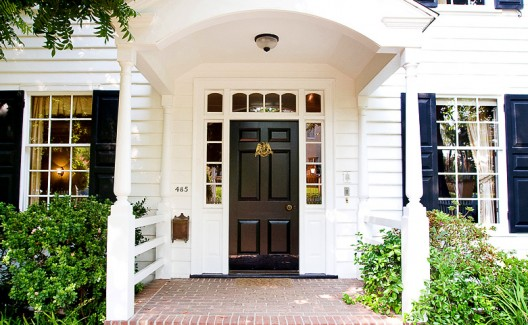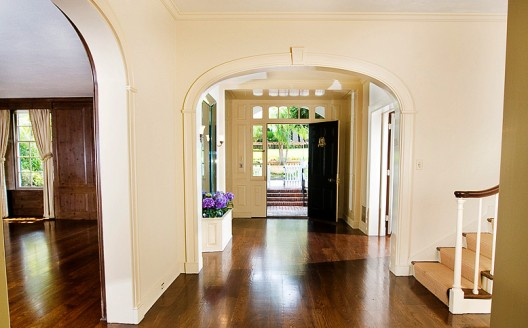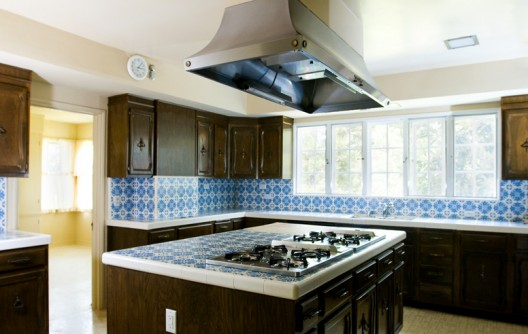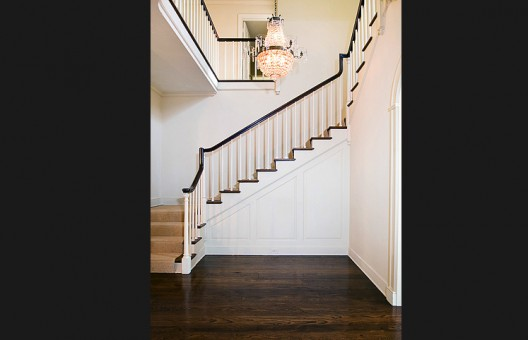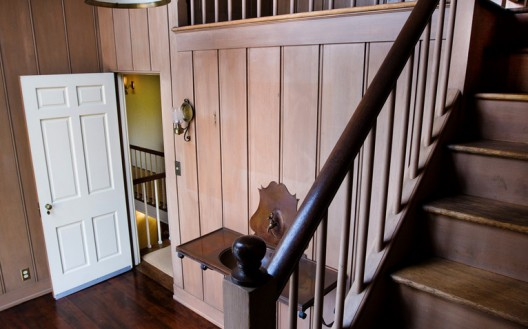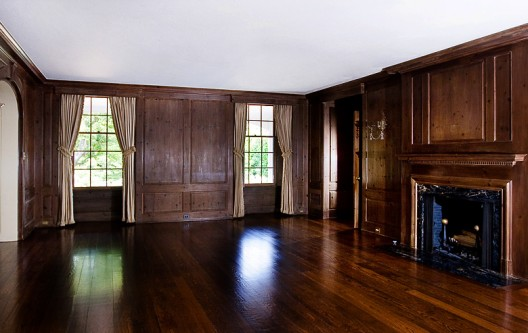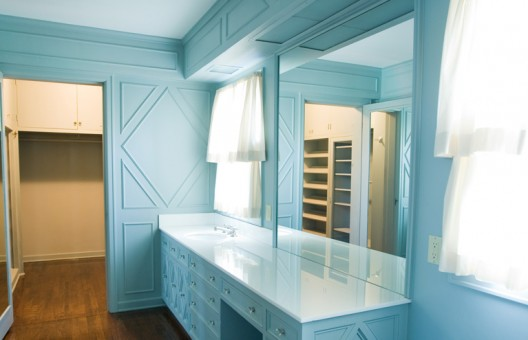 For pictures of the backyard and pool, click here.