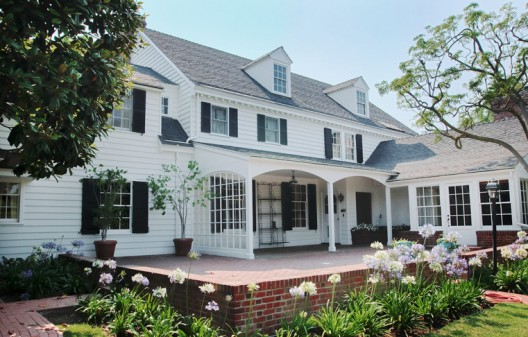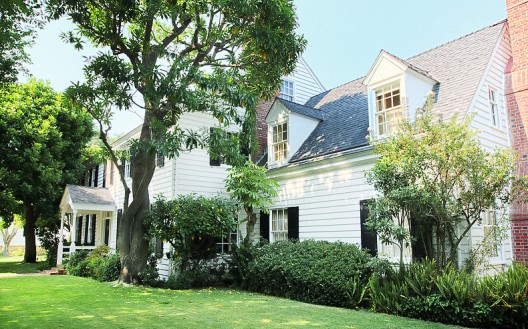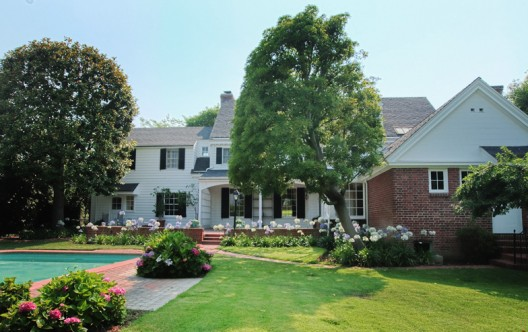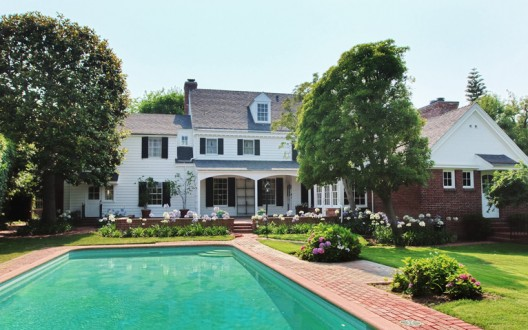 Nelson Eddy built this house with plans to move in with Jeanette MacDonald in 1938. She had separated from her husband Gene Raymond and resumed an affair with Eddy, pending her supposed divorce. However, MGM studio boss Louis B. Mayer insisted she call off the divorce after she miscarried Eddy's child during the filming of their 1938 blockbuster film, Sweethearts.  For Eddy, all the joy of building his "dream house" was dashed when MacDonald refused to go to Reno for a quickie divorce, despite Mayer's threats. He would live in the house with his new wife, Ann Franklin, for only a few years.
This house was purchased from Nelson Eddy by actor Fred MacMurray. How much remodeling was done we don't know. If one of our readers was inside the house while Nelson lived there, please email me and let me know what has been changed!
To see the inside of the house, click here.