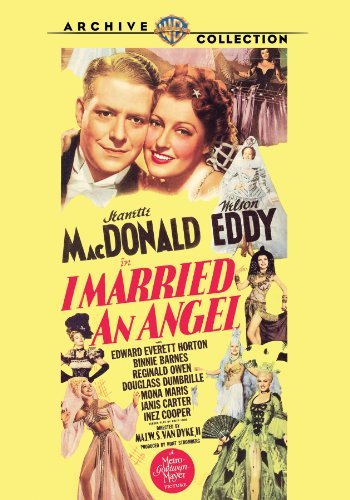 Updated August 2013! Maytime and other titles now available for instant streaming!
Here comes the next generation of high-tech!
At amazon.com you can now purchase and instantly download the last Jeanette MacDonald-Nelson Eddy MGM film, "I Married an Angel." Amazon Instant Video allows you to download the movie to two devices.
There now are several ways to enable instant streaming right onto your television, as long as said gadget enables Amazon streaming. Or, with a proper HDMI cable – and depending on whether you download to a smart phone, an iPad or other kind of tablet (or laptop) you also have the option of plugging the cable in from your device into a television or monitor and watching it directly on your "big screen"!
Maytime is now also available and the direct link for it is here.
A few of the solo films are also available for instant download; you can see the updated list of everything that's available at this link.