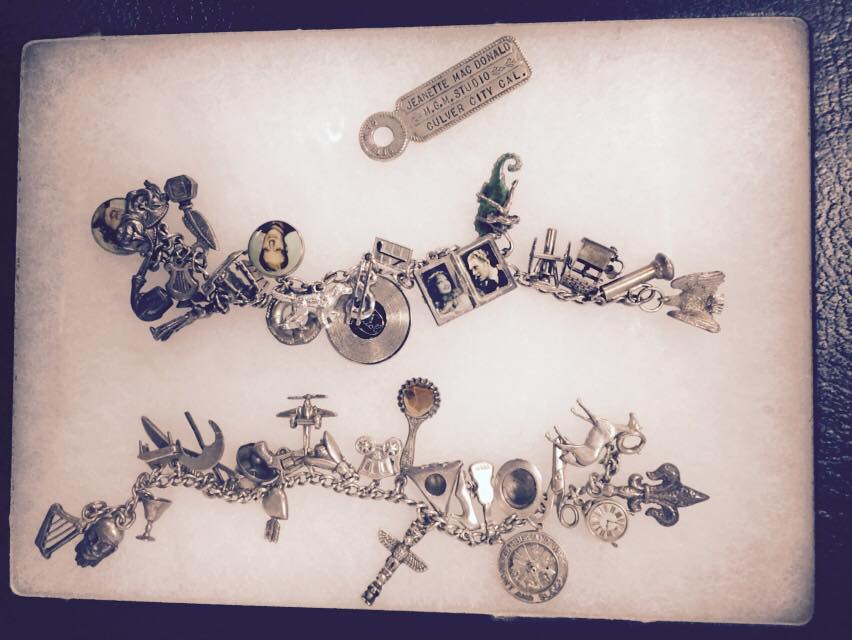 Our annual Jeanette MacDonald and Nelson Eddy Los Angeles birthday bashes are always amazing but this year there was so much news – ranging from the devastatingly sad to the amazingly wonderful – that it was a 2-hour program!
Above, Linda Tolman brought the original silver charm bracelets given to Jeanette by Nelson. He added charms over the years which were added to a total of three bracelets, beginning with the clock charm, the honey bee and others. The bracelets are protected in a case but we were able to inspect them up close!
Others brought items that personally belonged to Jeanette such as her gloves, hairbrush and other items from her vanity table!
Some of the topics discussed at the meeting included the passing of Patrice Messina (who wrote the "Sweethearts" screenplay), a tribute to director Woody Van Dyke (his grandson and family attended), seeing the original and discussing the recently obtained Nelson Eddy Christmas 1935 love letter to Jeanette MacDonald, and other amazing research that over the last months has not only substantiated the Jeanette-Nelson story…but has verified specific facts and events and has added to our knowledge.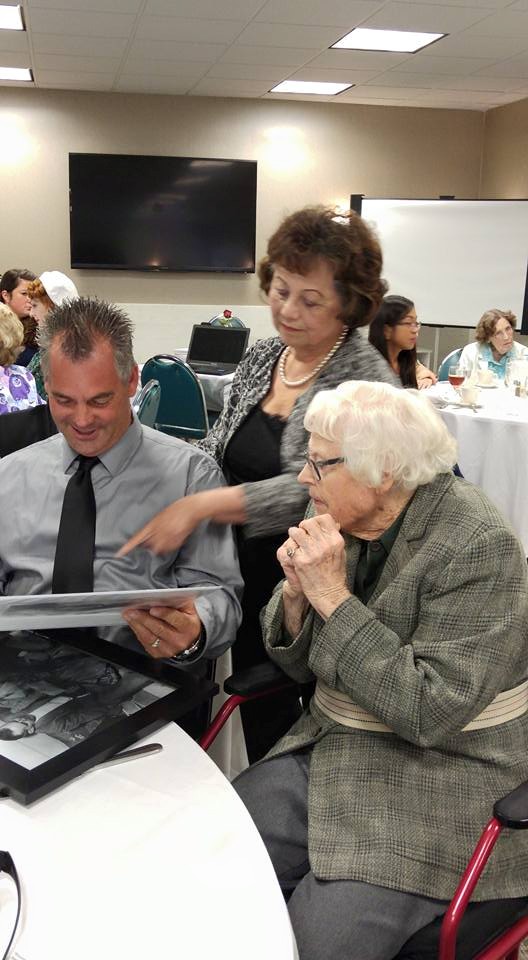 Above, Woody Van Dyke IV with Maria Escano and Madeline Bayless. Below, Vivienne Clowes-Hollins presents Woody with a framed photo she brought him from all the way from Australia!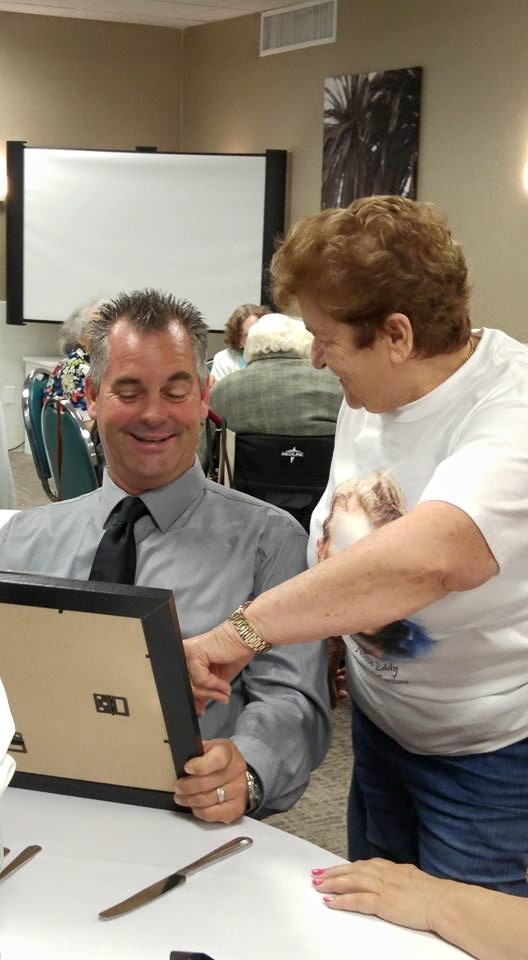 Along with myself, the guest speakers included Bernadette Schwartz, Maria Escano, Angela Messino, Katie Gardner…and Woody Van Dyke IV who startlingly resembles his grandfather.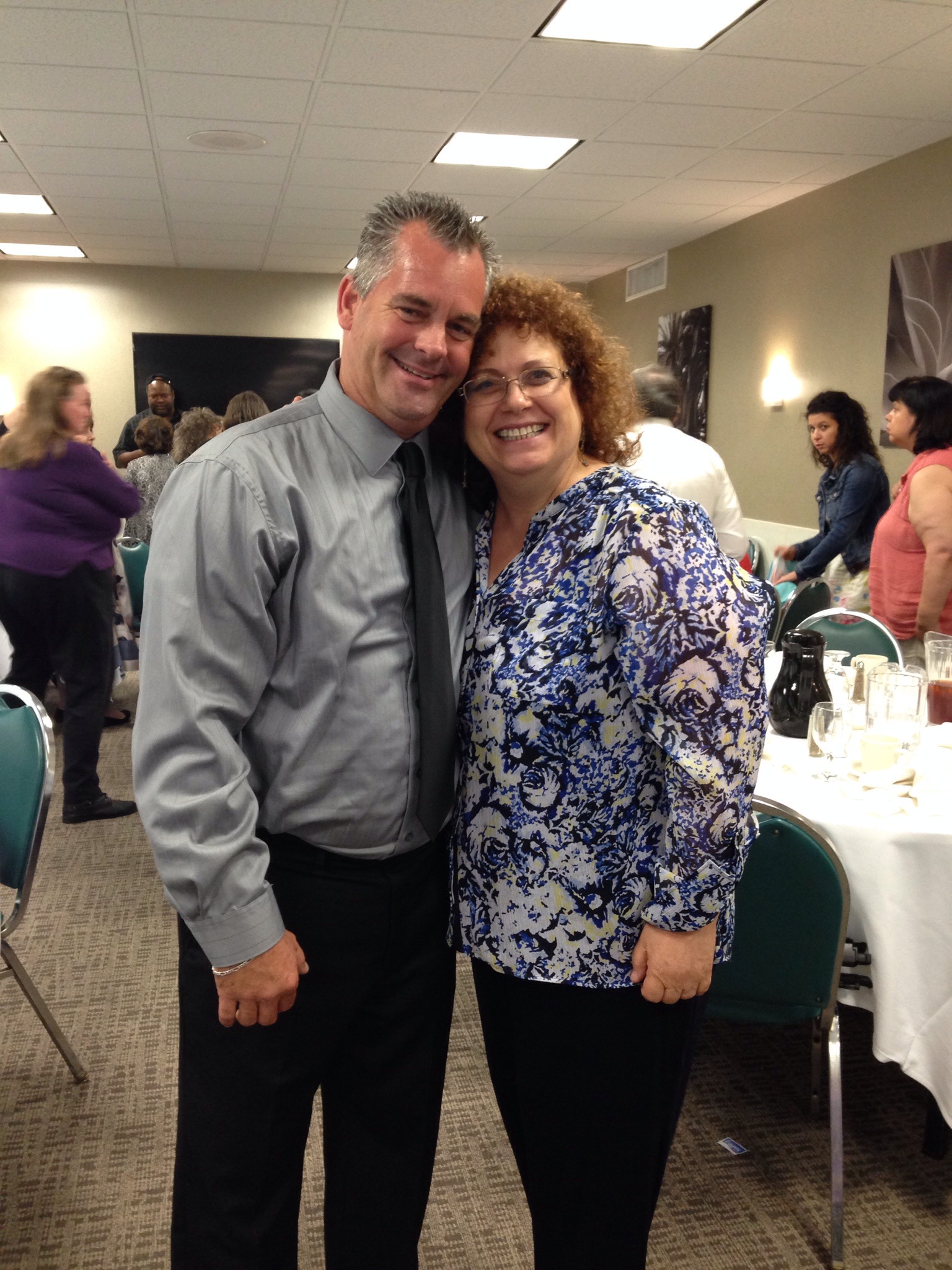 You can watch the video here. Thanks to all who participated and Tracy Wilborn for filming!