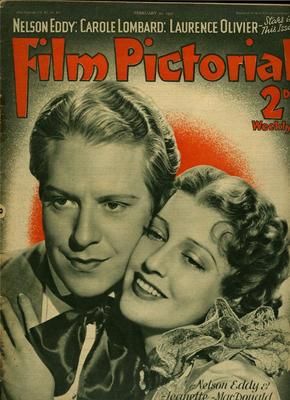 Turner Classic Movies is showing the following Jeanette MacDonald & Nelson Eddy films. Please note that all times are Eastern.
January 19, Sunday, 10 am: MAYTIME
January 22, Wednesday: CAIRO (don't forget Nelson's cameo in this film – a large photo of him hangs in the theater lobby…watch for him!)
Note that throughout the month at various times, a clip of Jeanette and Allan Jones from THE FIREFLY can be seen in the short subject, MGM Parade Show #25.