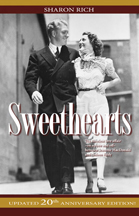 In honor of Jeanette MacDonald's birthday, read "Sweethearts" today for free with Kindle Unlimited! Download and enjoy here!
A quote from the book from a 1946 letter, from Nelson Eddy to Jeanette: " Our love is very different from other couples – partly because it is a holy thing and then it has been made perfect on an altar of suffering. I want to write this for you to keep always, my beloved little wife…"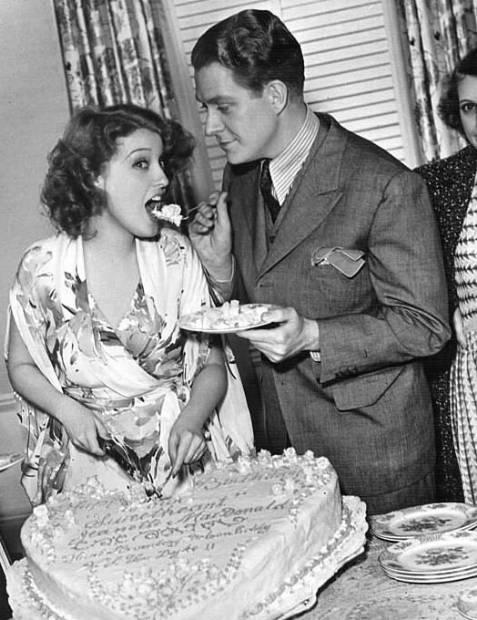 One of our favorite birthday shots of her. Nelson feeds cake to pregnant Jeanette on the "Sweethearts" set, June 18, 1938.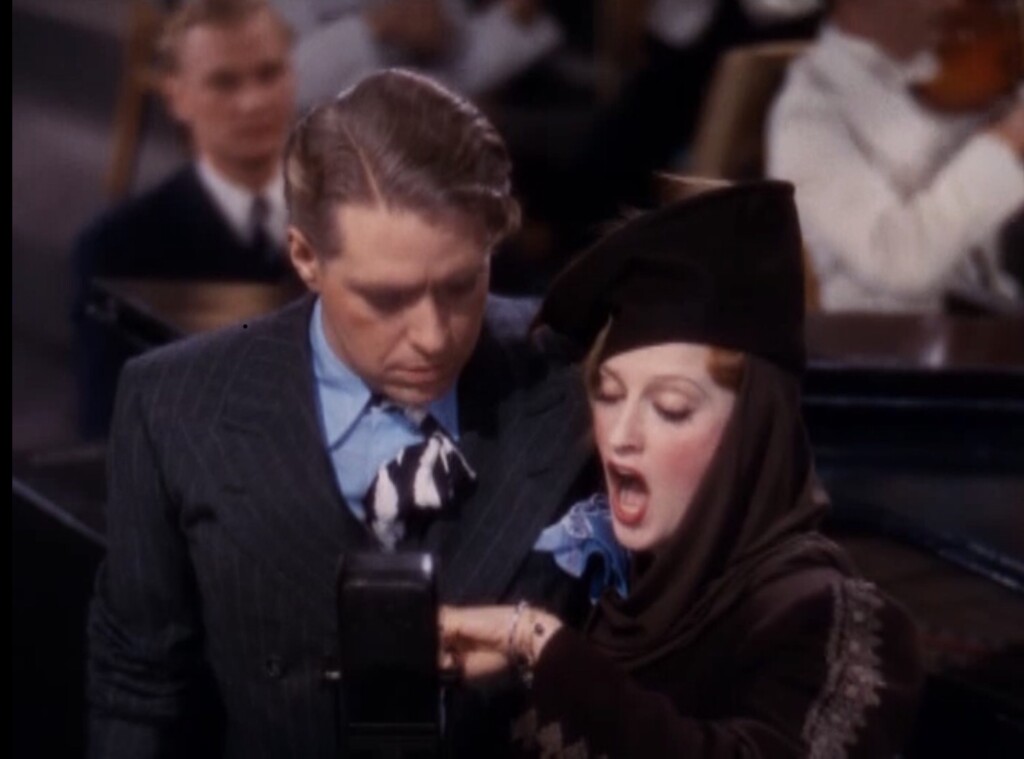 Jeanette wore one of Nelson's gifts in the film, the charm bracelet shown here on her wrist. One of the charms was a pair of men's boxers with a diamond studded padlock on it. In the screenshot we can see what looks like a radio microphone, the ballerina is next to it.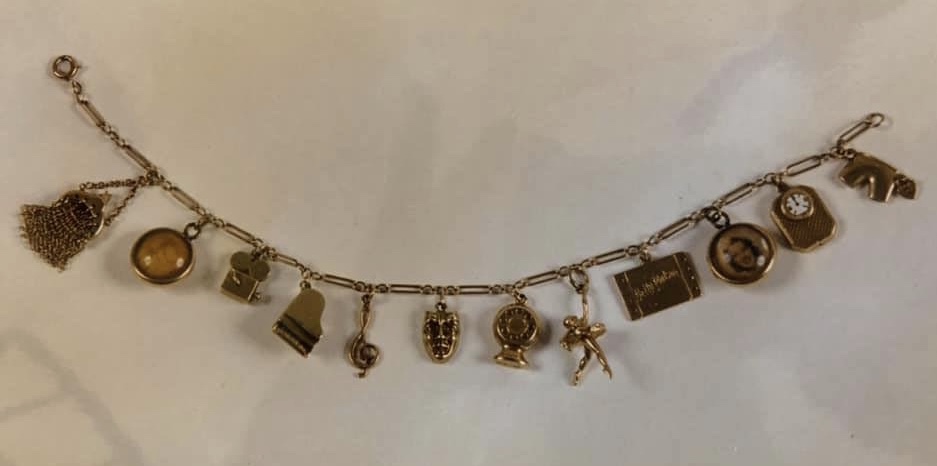 The gold charm bracelet has survived to this day. 🙂