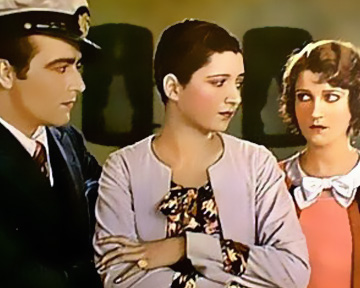 Rome, NY!
Central New York's Silent and Classic Film Festival returns Aug. 8–10, 2008 at the Capitol Theatre, Rome, NY.
Of interest to us is the chance to see two of Jeanette MacDonald's early films in 35 mm, the way they were originally seen in the theaters!
Saturday, August 9th, in the afternoon session at 2:20 pm: Jeanette's Technicolor film, The Vagabond King! Note: this is apparently the restored print from UCLA. Yes, the film is rather draggy and the acting pretty stage-y, but the songs are wonderful and the color exquisite! Don't miss this film if you live anywhere in the area!
On Sunday, August 10th, at 10:00 am, see Jeanette's Let's Go Native. Not a great film but a rare one to see in a theater! Comments about this film: Originally shown at the Rome Capitol November 7-8, 1930. From Richard Barrios' history of early talkie musicals, A Song in the Dark (Oxford University Press, 1995): "…one of the brighter musical comedies of 1930 to come from Paramount or anywhere else…. A fast and often funny ensemble piece, it contained good songs and almost no sense whatsoever…. It was sheer malarkey, played with bounce and directed by Leo McCarey with some of the affinity toward musical anarchy he later brought to Duck Soup."
Link for tickets and more details.