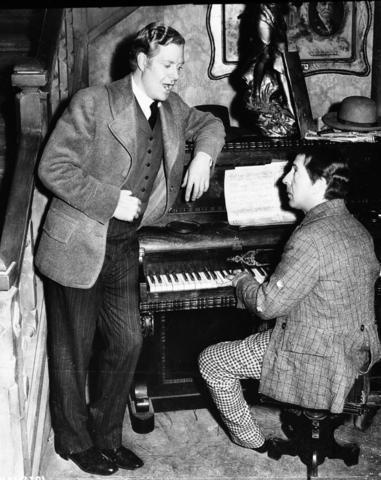 Nelson Eddy's pants from the film Let Freedom Ring (1939) are up for auction.
A closeup of the pants can be seen in the photo below, as well as the MGM label with a badly-faded name written on it, to show that these were worn by Nelson. But note that on the auction site, the photograph they show does not have Nelson in it!
The auction description: "Nelson Eddy worn trousers from 1939 western and musical film "Let Freedom Ring". Tweed trousers bear a Metro Goldwyn Mayer label sewn into the waistband, hand-marked with Eddy's name. Approximate size 34. Yellowing to waistband interior, else near fine. With MGM wardrobe department tag and a COA from the Gene London Costume Collection."
Here's the link to the auction. Good luck to the winner; please email us if you get them!