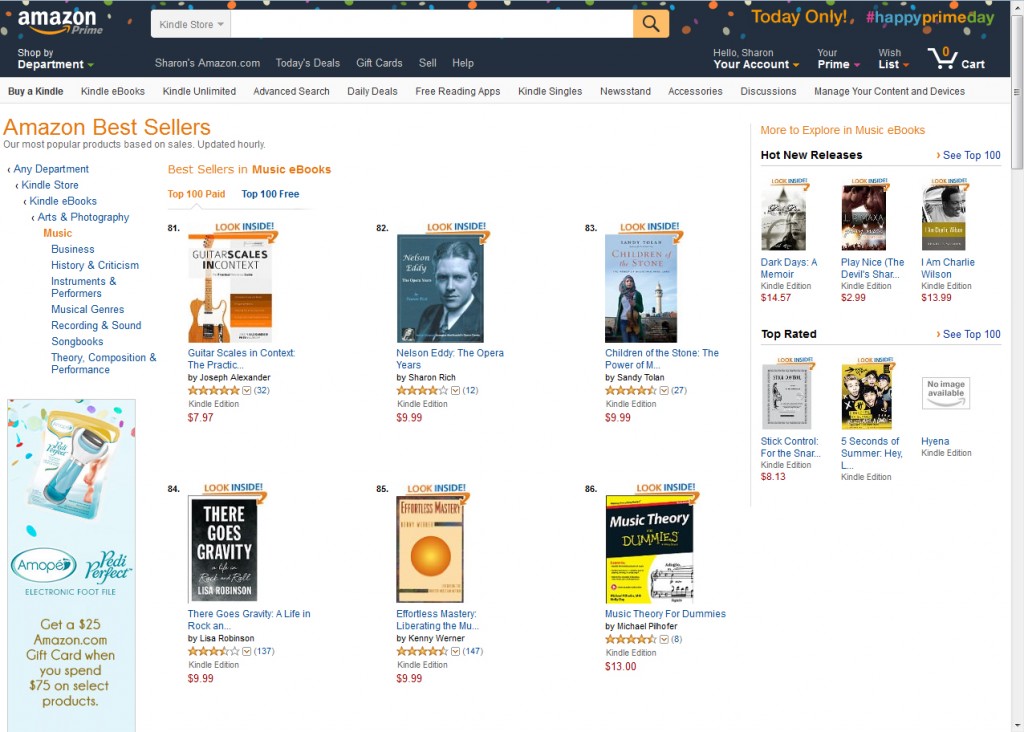 Today Nelson Eddy: The Opera Years can be purchased as a Kindle book – for free!
I just love it when Nelson and/or Jeanette hit a Best Seller list – where everyone can see them and new folks can discover them! Yay!!! And today, July 15, 2015, Nelson Eddy: The Opera Years is once again on Amazon's Best Seller list – at position #82 on the paid ebooks in the Music category!
Please note that today Amazon is having a special Prime Day anniversary day; if you're not signed up you can do so and have a 30-day Prime free trial and get the Nelson Eddy: The Opera Years ebook for free by "buying" it with "Kindle Unlimited." You don't actually need to own a Kindle though, you can read ebooks on your desktop (they have a free reader program that you can download and install) or on a smartphone or tablet with the Kindle app. Here is the link which – possibly for today only – is free as a Kindle book with the "Kindle Unlimited" option. Enjoy!
PS: Amazon has also put our ebook edition of The Rosary on sale at half-price at $4.99. This book has the special introductory chapter that I wrote giving the background story of this 1909 best seller and with all the information and photos of Jeanette and Nelson who had planned to turn this book into a comeback film for themselves in 1948.  The link for The Rosary ebook is here, please note that if you want the softcover edition it is available on our website at this link. The link on Amazon for the softcover edition is here.