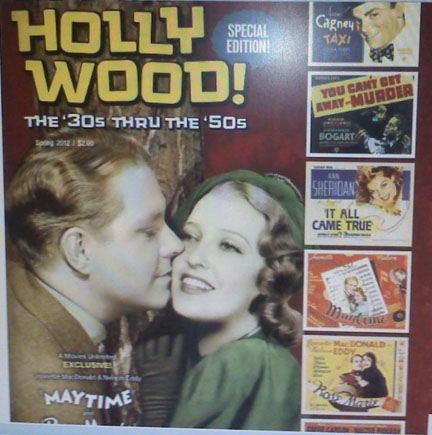 Pictured here is the cover of this month's catalog from Movies Unlimited. As you can see, Jeanette MacDonald and Nelson Eddy are featured on the cover!
The reason? Two more DVD releases coming up, Rose Marie (1936) and Maytime (1937).
Right now they are having a pre-release sale on these films which you can see at this link. Take advantage of the sale price before May 1st.
Photos of the upcoming DVDs are below….enjoy!