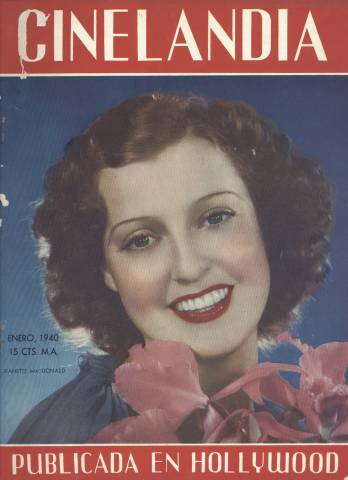 Jeanette MacDonald – June 18 birthday TV tribute on TCM!
Set your DVR/VCRs, whatever! Here's the schedule:
In celebration of Jeanette MacDonald's birthday June 18, Turner Classic Movies will be running her movies all day, including four of them co-starring Nelson Eddy. (His birthday tribute will be on TCM on June 29.) Here is the schedule:
The Merry Widow – 7:15 am Eastern
Naughty Marietta – 9:15 am Eastern
Rose Marie – 11 am Eastern
Bitter Sweet – 1 pm Eastern
Smilin' Through – 2:45 pm Eastern
I Married an Angel – 4:30 pm Eastern
Three Daring Daughters – 6 pm Eastern
Enjoy!