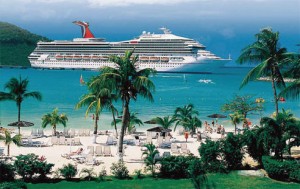 Here is the latest:
If you are interested in going on the cruise, you can hold your spot for a $25 deposit. But do it right away to make certain you get the room that you want! Just call High C Travel at 212-874-1670 or email them at highctravel@yahoo.com
DO IT TODAY!
1. If you prefer a single room, here's what I learned: "Single rooms (only Inside cabins) added to our group in case that works better for people. There are only 13 Singles available but in case people ask this option is available. Singles must be held with a $25.00 deposit."
2. People can still book until September 11 with a deposit of $250 (all deposits go toward your price but it's better to reserve this week!). FInal payments are not due until late November. You can also get (cheap) trip insurance in case anything comes up and you need to cancel.
If you need information about "special needs" such as wheelchairs, etc., please download this form.