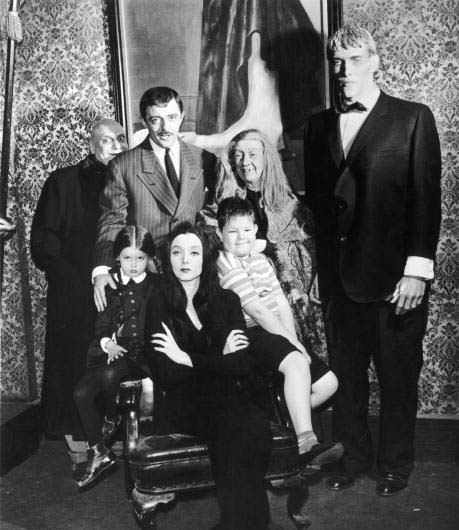 From the Ohio Beacon Journal:
If it's Thursday, this must be the mailbag . . .
Q: Whatever happened to the actors who had parts on the TV sitcom "The Addams Family?" Particularly the actor who played Lurch.
A: Since more than 40 years have passed since the show's heyday, many of its regulars are dead. Ted Cassidy, who played the butler Lurch, died in 1979 after heart surgery. Carolyn Jones (Morticia) died of cancer in 1983.
Jackie Coogan (Fester) died of a heart attack in 1984. Blossom Rock (Grandmama) died in 1978. Lots of showbiz history in those two. Coogan was a famous child star, and the Coogan Law protecting money made by child actors is named for him. (Coogan's family had spent his movie income.) Rock was the sister of the actress-singer Jeanette MacDonald.
At this writing, John Astin (Gomez) is still with us and still working. Ken Weatherwax (Pugsley) was pretty much done with acting by the late '70s but has worked on the crew for various productions as well as appearing at TV and movie conventions along with Felix Silla (Cousin Itt) and Lisa Loring (Wednesday), whose last screen role was more than 15 years ago.