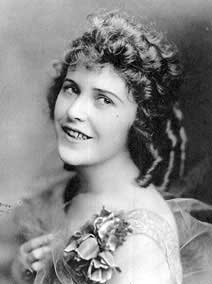 Interesting live auction – Jeanette MacDonald is one of the celebrities who wrote in actress silent film actress Ruth Roland's diary. Roland, along with Pearl White, was the queen of early film serials. She pretty much retired in 1925 (apparently made only 3 films after that) and died in 1937. Here's some information about her diary:
http://community.livejournal.com/carole_and_co
and the auction itself is here:
http://cgi.liveauctions.ebay.com/ws/eBayISAPI.dll?ViewItem&category=52933&item=260257431944
It's a live Ebay auction that ends on Friday. No data as to whether Jeanette personalized her autograph. Bidding is at about $3000 as of today. It'll be interesting to see what this diary brings!