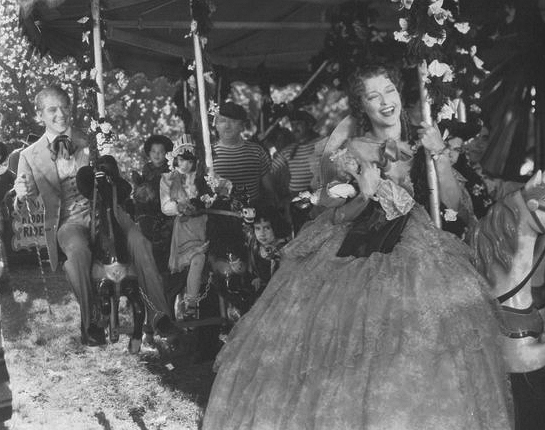 UPDATE! Jeanette's "Prima Donna" to show on her birthday!
It's a slow Jeanette MacDonald and Nelson Eddy month on TCM, particularly since June is both their birthday month! However, on June 25 they will be honoring opera singers in film and so the following will be shown:
Wednesday, June 25, 10:45 AM eastern time: Maytime
Two of Jeanette's solo films will also be shown:
Tuesday, June 17,10:15 PM eastern, The Merry Widow
Friday, June 27, 12:30 PM eastern: Cairo (Actually, watch for the brief sighting of Nelson as well!)
June 18, 5:30-6 pm Eastern time, "Prima Donna," the Screen Directors Playhouse pilot that was written by Gene for Jeanette. Al Caiazza is the talented boy singer who co-stars with Jeanette; he has attented 2 of our Los Angeles events in recent years and spoken about Jeanette's kindness to him.
Thanks to Maria Escano for the wonderful photo above!