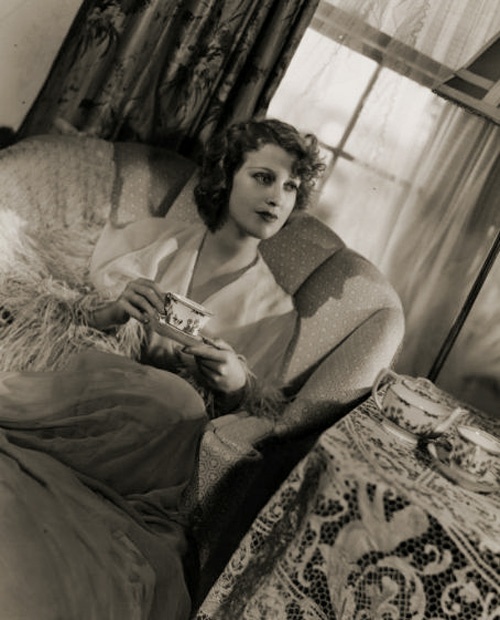 Jeanette MacDonald recommended that this recipe be served with her Baked Beans.
Jeanette MacDonald's Hot Boston Brown Bread
2 cups sour milk
1/2 cup molasses
1 1/2 cups yellow cornmeal
1 cup graham or whole wheat flour
1 cup rye flour
2 tbsp butter
2 tbsp sugar
1 tsp baking soda
1/2 tsp salt
2/3 cup raisins
Combine dry ingredients. Mix together milk, molasses and raisins. Stir liquid ingredients into dry ingredients. Divide batter, pour into two buttered one-quart pudding molds filling 2/3 full. Cover tightly. Place in pan filled with boiling water (enough water to reach halfway up the mold.) Steam about 2 to 2 1/2 hours. Add more water as needed to keep water at proper level. Remove molds from water. Undercover and set in 300 degrees Fahrenheit oven for 20-30 minutes to dry off. Remove from molds and serve hot with butter.