Updated January 19, see below. 
Gale Sherwood has died… We read an online posting from writer Laura Wagner  (who is friends with someone in contact with Gale's estate) that Gale Sherwood, Nelson Eddy's nightclub singing partner of 14 years, passed away on December 31, 2017.
She was Canadian born on March 4, 1929 as Jacqueline Nutt. Her film debut was in 1939 in They Shall Have Music…see the adorable film clip above!
Under her stage name Gale Sherwood she also starred Blonde Savage (1947) which you can see here. Her greatest fame obviously stemmed from her association with Nelson in his nightclub act. She was also his co-star in the 1955 TV film of The Desert Song.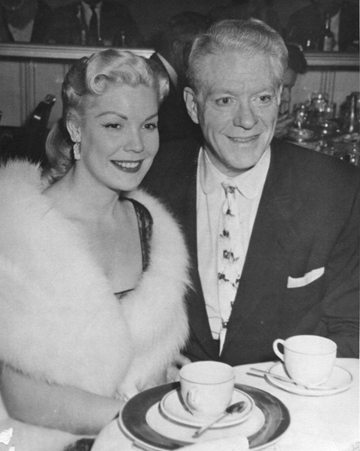 Above, an early shot of them together and below, arriving in Sydney, Australia for the final tour there in 1967 just weeks before Nelson's death.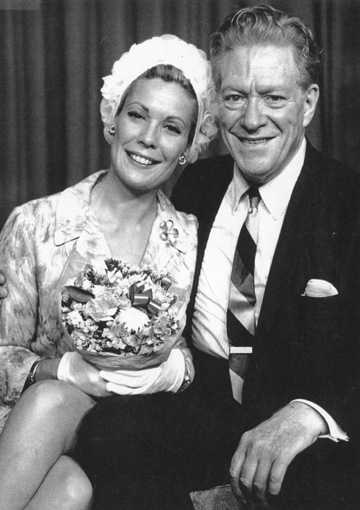 After her retirement, she lived quietly in Florida and kept her privacy out of the limelight by using her married last name.  A widow, in recent years she had suffered with health and memory issues.
This news was originally posted on Facebook by Laura Wagner.
Update: part of the death certificate verifying this.