Today we celebrate the life and artistry of beloved singer Nelson Eddy, born this day in 1901.
maceddy Jeanette & Nelson 0 Comments
The beautiful, talented and beloved Hollywood icon, Jeanette MacDonald, born today in 1903.
maceddy Jeanette & Nelson 0 Comments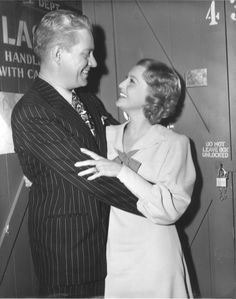 Greetings! I'm wrapping up the next Mac/Eddy Today magazine in the next day or two and taking a look back at the 40 years – yes, 40 YEARS! – of our club's existence. A few of you here have been with us for most or all of those decades….while some of you are newer friends. We're all here because of our admiration for two very special people. If you would like to write something about them, what they mean to you, how their story has affected you, what this club has meant to you and/or anything else you'd like to say or share…please email it to me ASAP or post a comment here. We'll have a special "Letters to the Editor" feature in the magazine and your input would be greatly appreciated. Be as brief or lengthy as you like!
 Sharon