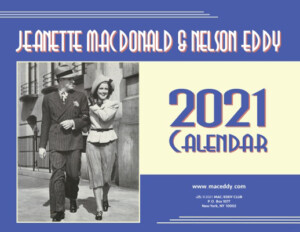 Here is our beautiful new calendar! It's filled with glossy photos for each month and interesting facts about their lives and careers. Once again, it features a beautiful cover designed by Don Schumann. Thank you, Don!
Due to the Covid scene this year, we are happy  to drop-ship to your friends or family. If you'd like a gift card included, please note details in the ordering information.
The link to order the calendar is here.
Stay safe and well, enjoy the calendar, and here's to a safe and healthy New Year!