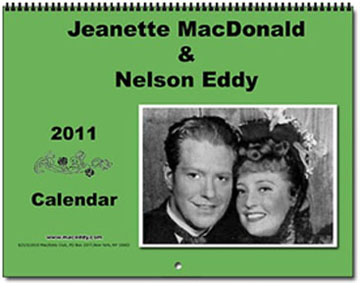 It's here, the 2011 Jeanette MacDonald and Nelson Eddy glossy calendar! Each month features a large photo plus dozens of trivia and dates that were important in their lives.
This year the cover photo is from Bitter Sweet, their film that was released 70 years ago!
Order the calendar here.