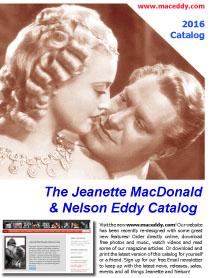 See our 2016 Catalog!
You can download and print out our latest Jeanette MacDonald & Nelson Eddy catalog. This is the same catalog that is sent "snail mail" and includes the items you find here on the website. Download now!
If you'd like a catalog sent to you or another person by mail, contact us and let us know where it should be sent.